There are four quick wants to prepare beans to enjoy at home. What makes these three recipes so awesome is that you cook one bag of beans and then use them for these three recipes over a few days or toss some cooked beans back in the bean bag and freeze to use another time.
What makes this a quick method is that you are preparing all three recipes at the same time. The beans you prepare and cook will go into all four recipes. The other great bonus is that you are getting loads of protein at a very low cost.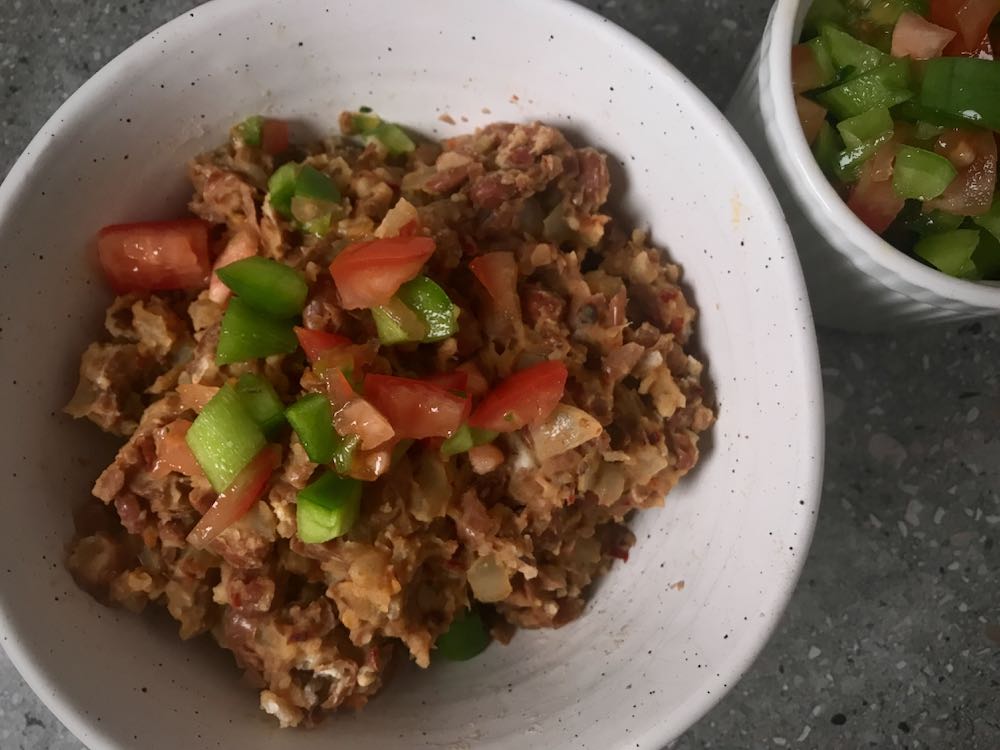 4 Simple and Easy Bean Recipes
THESE RECIPES ARE MADE AND WILL BE ADDED VERY SOON.
To make each of these recipes you need to understand how to activate and cook legumes. If you do this the right way it is really simple and uses very little of your time and effort, just a small amount of planning. Once you understand how easy this really is you will, like me, always have loads of beans and other legumes cooked and ready to go.
Try one of these great bean recipes
Spiced Bean Side with Tomato and Capsicum Salsa
Spiced Bean Salad